hydraulic grinding machine
Prayosha Enterprise was established successfully with a vision to bring cutting-edge technology to the Indian manufacturing Industry. Our company is the fastest growing company and globally acknowledged as the largest manufacturer and supplier of Hydraulic Surface Grinding Machine in India. With our expertise and experience our companionship is able to offer a wide gamut of industrial tools and machines to our clients at very cost-effective prices. Technical skills, a dedicated team, and excellent business policies helped our company in maintaining business success in this competitive industrial market. Professionals of our company also take care of providing a qualitative range of Surface Grinding Machine, CNC Surface grinders, and other products by keeping the information of manufacturing approaches, quality control, and strong research and development.
Needs lowest maintenance
Low vitality utilization
Trouble free execution
Long working life
Easy establishment
Easy to work
Optimum execution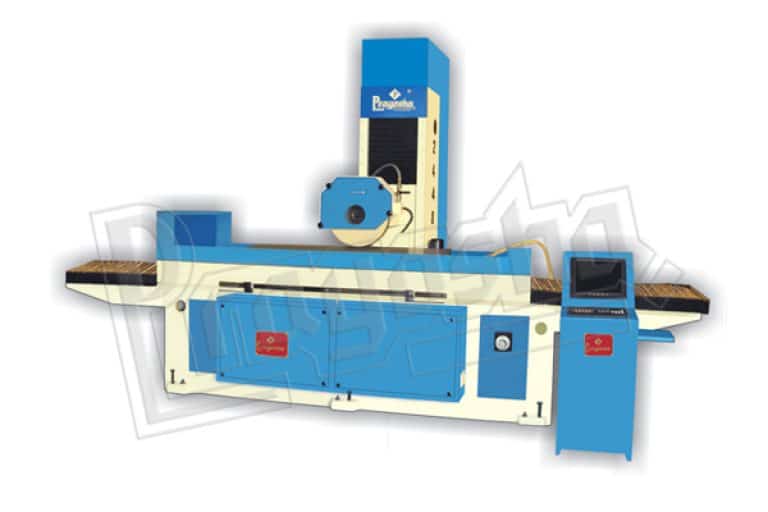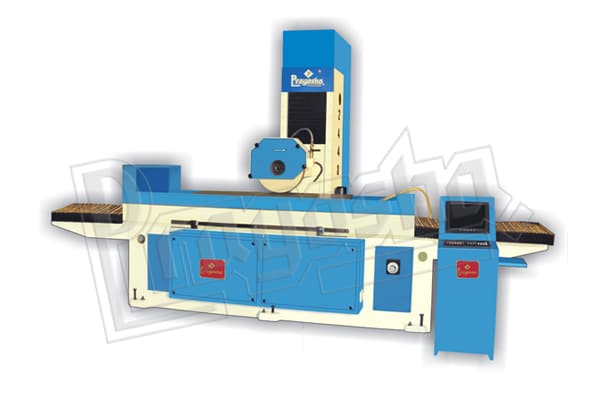 Cylindrical Surface Grinders
We manufacture Cylindrical Surface Grinders, Flat Surface Grinders Oil type Surface Grinder range with high precision using specially selected components and innovative technology that meets international quality standards. This range is highly recognized in the Indian and international markets due to its brilliant features such as high performance, low maintenance, fine finish, sturdy design, hassle-free functionality, longer working life, corrosion resistance in nature, reliability, and easy installation.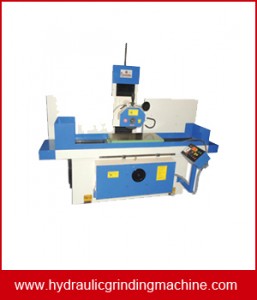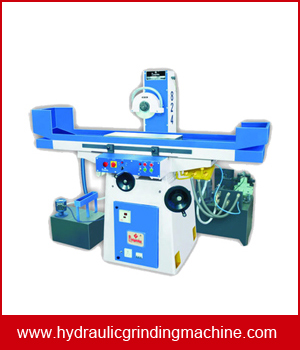 Horizontal Surface Grinding manufactured by our technicians is available at our production unit in various sizes, dimensions and specifications given by our clients. Also, they get all our manufactured range from us at their budgeted prices. Owing to our ethical business policy and quality-oriented approach, we have become one of the leading manufacturer, supplier, and exporter of Surface Grinding Machine in India and other international countries like Afghanistan, Bhutan, Dubai, Saudi Arabia, Syria, Malaysia, Shri Lanka, Nigeria, Nepal, and Kenya.
Surface Grinding Machines have achieved a trustworthy place in the industry. With a capability in the field and forceful management, Prayosha has established a strong market value in the nation as we as the international market. The entire highly educated and experienced team of our company has proficient engineers who are highly experienced in the manufacturing and supplying of Jumbo Surface Grinding Machine, Industrial Surface Grinding Machines, CNC Thread Grinding Machine, and Double Column CNC Surface Grinding Machine.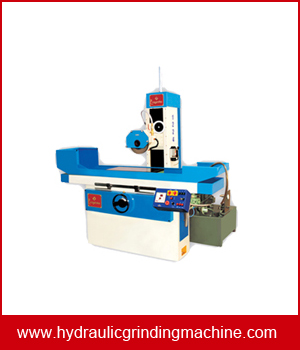 We also provide after-sales service at our client's destination within in predefined time period. All our manufactured assortment of Hydraulic Surface Grinders and Surface Grinding machine performs varied kinds of jobs in the manufacturing and construction industry. Unprocessed materials that are used in the making process of our all products are procured from reliable venders from the industrial market. Our all products are equipped with the best available parts. Due to this, offered products provide accurate and best performance. In order to make sure their ultimate functioning, our all products have gained an enormous demand among our clients in the national and international market. All our Surface Grinding Machines are customized and available at our premises in different models and as per the given specifications of our prestigious customers.
Specification of hydraulic grinding machine
| Particulars / Models | 1224 H | 1020 H |
| --- | --- | --- |
| Grinding Capacity (L X W X H) | 300 x 600 x 300mm | 500 x 250 x 330mm |
| Longitudinal Table Travel | 620mm | 520mm |
| Cross Table Travel | 325mm | 275mm |
| Max. Distance From The Spindle Centre | 400mm | 410mm |
| Safety Load Of Bench (in Max) | 150kg | 100kg |
| Table Size | 600 x 300mm | 500 x 250mm |
| T-Slot | 14mm x 1n | 12mm x 1n |
| Bench Speed | 3 m – 23min | 3mm – 23min |
| Cross Auto Feed | 0.02 / 3 mm | 0.02 / 3 mm |
| Cross Rapid Feed | 0.6-10mm | 0.6-10mm |
domestic market of hydraulic grinding machine
Our high-precision Hydraulic Surface Grinder achieved a good reputation in the domestic as well as international market. Many industries prefer our manufactured products due to their prominent characteristics such as durability, excellent power efficiency, and high profitability.
Hydraulic Grinding Machine in Gujarat
Hydraulic Grinding Machine in Noida
Hydraulic Grinding Machine in Kerala
Hydraulic Grinding Machine in Baroda
Hydraulic Grinding Machine in Haryana
Hydraulic Grinding Machine in Bihar
Hydraulic Grinding Machine in Indore
Hydraulic Grinding Machine in Mumbai
Hydraulic Grinding Machine in kolkata
Hydraulic Grinding Machine in Delhi
Hydraulic Grinding Machine in Uttar Pradesh
Hydraulic Grinding Machine in Rajasthan